The family of Tamir Rice, a 12-year-old who was shot and killed by Cleveland police officers in 2014, is escalating pressure on the Justice Department to reopen the federal investigation into his death. "It means everything to me and my family that we get some justice for Tamir," Samaria Rice, Tamir's mother, said on an
Reporters spotted Rep. Marjorie Taylor Greene (R-Ga.) trailing and shouting after Democratic Rep. Alexandria Ocasio-Cortez in the House this week, but it was hardly the first time she had tried getting in the New York congresswoman's face. Greene filmed a visit she made to Ocasio-Cortez's offices on Capitol Hill in February 2019, CNN's KFile reported Friday.
Capitol Police Officer Harry Dunn, who fought off Donald Trump-supporting rioters during the Jan. 6 insurrection, expressed astonishment Friday at Republican attempts to rewrite the history of the violence. "They were there with a purpose to hurt people. They had bad intentions," Dunn told CNN's "New Day" of the mob that stormed the U.S. Capitol.
WASHINGTON (AP) — Republicans vaulted Rep. Elise Stefanik into the ranks of House leadership Friday, electing an ardent Donald Trump defender in hopes of calming their searing civil war over the deposed Rep. Liz Cheney's unremitting combat with the former president. Stefanik, R-N.Y., a moderate turned Trump loyalist who's given voice to many of his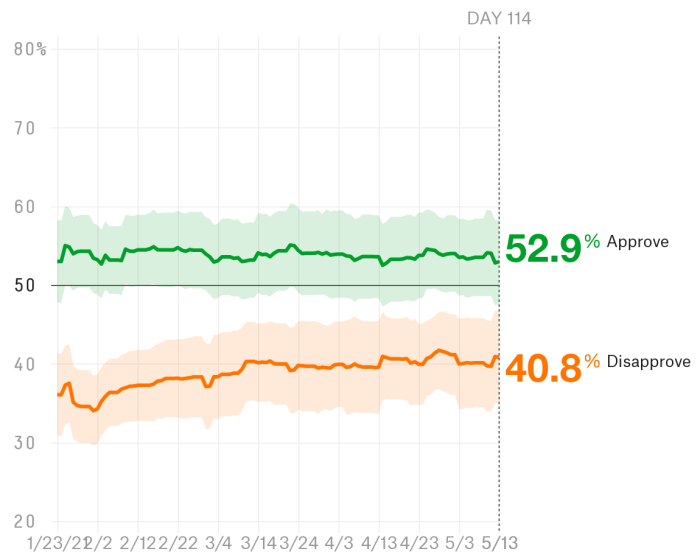 Welcome to Pollapalooza, our weekly polling roundup. Poll(s) of the week On Wednesday, House Republicans voted to remove Rep. Liz Cheney of Wyoming as conference chair, the party's third-ranking position in the House. Her main offense is well-established at this point: Cheney repeatedly refused to stand by former President Donald Trump's false claims about election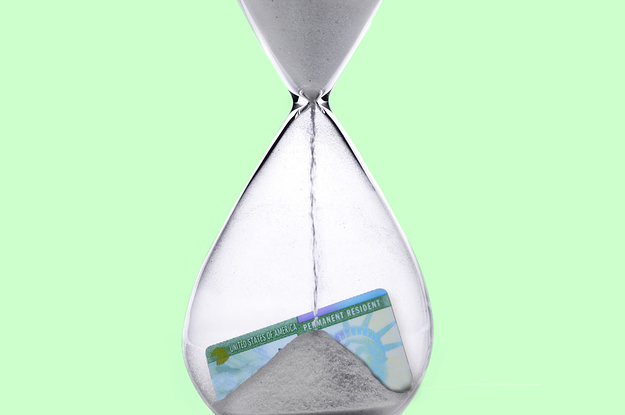 It was like something out of a rom-com. In August 2017, Kabir Sunmon and Hester LaZard met in the parking lot of a Los Angeles grocery store. Two months later, they were married. They had plans to travel abroad and build a family in the US. But now, nearly four years in, the rom-com has
Looks like there'll be no more weird joining of hands between former Hewlett-Packard CEO Carly Fiorina and Sen. Ted Cruz (R-Texas). Cruz in 2016 named Fiorina as his vice presidential pick if he won the GOP nomination. On Thursday, Fiorina expressed her now disappointment in her former ally to CNN's Brianna Keilar. "You were his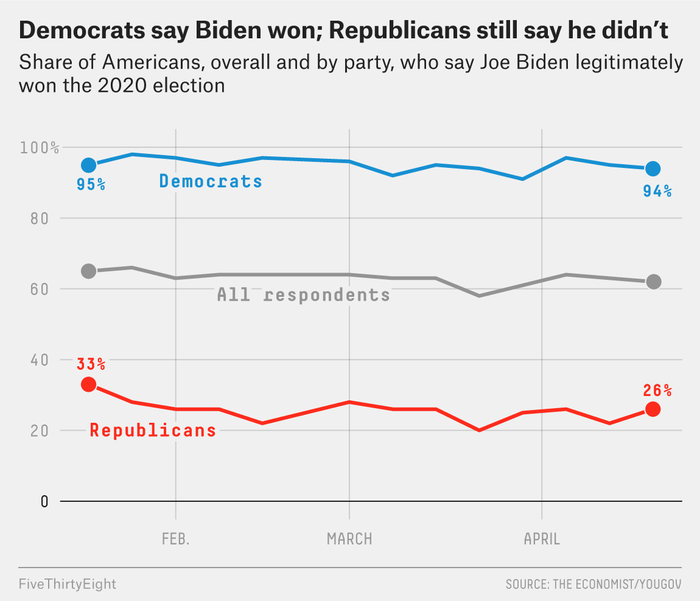 Welcome to Pollapalooza, our weekly polling roundup. Once again, we're switching up the format a little, so please let us know your thoughts on it. A big majority of Republicans still won't accept the presidential election results. President Biden took office more than three months ago, but Republicans are not any closer to accepting his
Sen. Lindsey Graham (R-S.C.) weighed in on the looming Republican purge of Rep. Liz Cheney (R-Wyo.) from House leadership over her opposition to former President Donald Trump. Cheney is the latest victim of conservative cancel culture as she's reportedly on the verge of losing her position as conference chair, the number three Republican in the House,
Ex-President Donald Trump's son shared what appeared to be a screenshot showing a successful unsubscribe. Checked was a box explaining it was because "the emails are inappropriate." Trump captioned his post with the #unsubscribe hashtag. The provenance of the photo is unknown. But critics quickly took the ex-president's scion to task, with many of them