'Truly, Truly Evil': Tucker Carlson Slammed For Sowing Doubt About COVID-19 Vaccines
Posted On December 18, 2020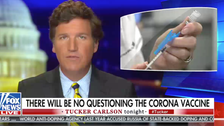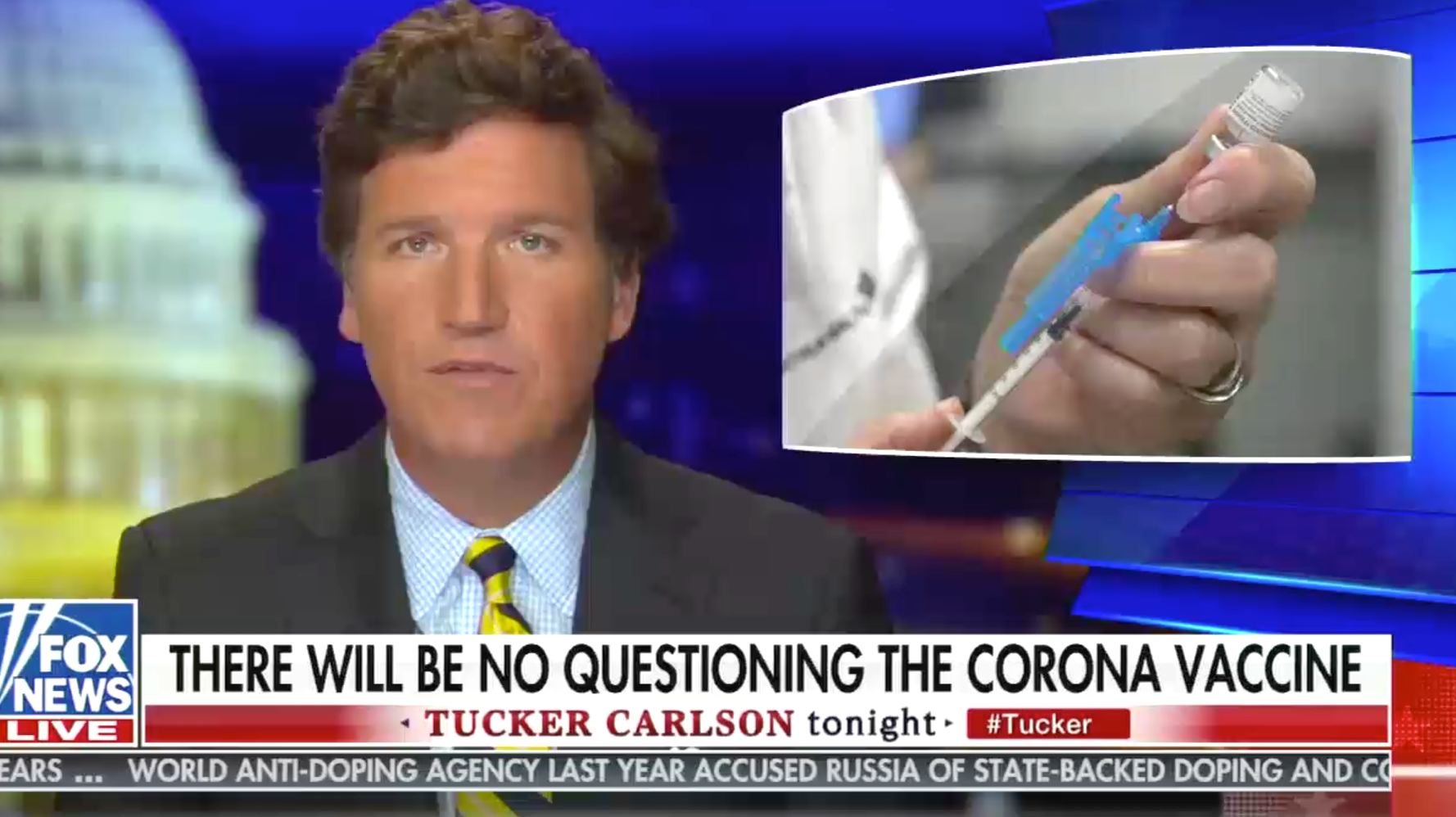 Fox News personality Tucker Carlson was slammed on social media as dangerous, irresponsible and "truly, truly evil" for his monologue Thursday night sowing doubt about the rollout of the coronavirus vaccine.
Carlson, on his prime time show, questioned the "glitzy entrance" of the vaccine, mocked "Lord of the Rings" actor Ian McKellen for receiving it and spotlighted allergic reactions experienced by a handful of people who've taken the Pfizer/BioNTech shot.
Banners that appeared on screen during Carlson's monologue read "BAD VACCINE REACTIONS" and "THERE WILL BE NO QUESTIONING THE CORONA VACCINE."
"How are the rest of us supposed to respond to a marketing campaign like this?" Carlson asked. "Well, nervously."
"Even if you're strongly supportive of vaccines, and we are, even if you recognize how many millions of lives have been saved over the past 50 years by vaccines, and we do, it all seems a bit much," he said. "It feels false, because it is. It's too slick."
Carlson said it was "better to treat Americans like adults, explain the benefits, be honest about the risks, and let the rest of us decide."
"In this country, we control our own bodies. They're always telling us that," he added. "But no. Suddenly, the rules have changed. On the question of the corona vaccine, our leaders are definitely not pro-choice. Their view is do what you're told, and don't complain, and no uncomfortable questions."
The Food and Drug Administration, which issued emergency authorization for Pfizer's vaccine on Dec. 11, has published extensive information about the shot, including known side effects.
MSNBC's Chris Hayes on Thursday's broadcast of "All In" said the big question now is whether the "right-wing disinformation machine" that got behind President Donald Trump's false claim of winning the 2020 election (as many of Fox News' personalities have done) would spread disinformation about the vaccine.
"My understanding is Tucker Carlson was starting to sorta toy with that," said Hayes. "If they decide to do that, then we will have a real problem on our hands."
Carlson was immediately scorned on social media:
Calling all HuffPost superfans!
Sign up for membership to become a founding member and help shape HuffPost's next chapter
Source: https://www.huffpost.com/entry/tucker-carlson-coronavirus-vaccine-monologue-backlash_n_5fdc61c7c5b650b99adb6be8